Our Clients Love what we did for them!
Here's what they have to say....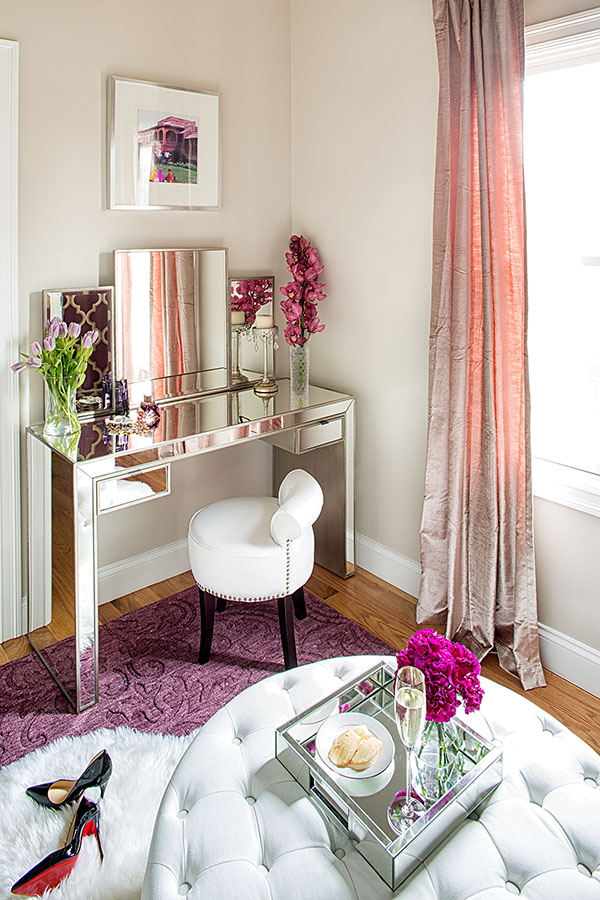 When we decided to upgrade/renovate our house I interviewed 3 people but Jenna's warm spirit and patience was noticeable from our very first encounter. Jenna is absolutely amazing. From the time we met she listened to me and took my vision and concerns into consideration. She pushed me beyond my comfort zone (every good designer does) and helped create a home we enjoy. She turned a plain house with many walls into an an open concept home that everyone raves about. Her attention to detail, as a designer and her execution of your vision as project manager is exactly what any home owner undergoing a massive renovation needs. One of our biggest concerns was budget and Jenna was patient with us allowing us to move forward with the next phase of the renovation when we were financially ready. 1 year later our renovation is complete, and I made a friend. Can't wait for Jenna to do our basement! She's worth every penny.
Orinthia K.- Malverne, NY
Jenna Pizzigati at Pizzigati Designs is an absolute delight to work with! She has a keen eye and really understood the aesthetic I was going for, not to mention she was super patient with the many ideas and requests I had that needed an expert's eye and a lot of refining…the end result is more beautiful than I even imagined. She even helped me incorporate several heirloom items that had sentimental value but needed refreshing and refinishing. It was important to me to give them a new life and Jenna is very focused on reusing what can be reused and saving the budget. Working with Jenna was the most fun part of the entire renovation process and I would do it again in a heartbeat. Thank you, Jenna and team!
Jennifer H.- Woodmere, NY
I've known Jenna for a long time, but I've only recently had an opportunity to see her interior design work up close. Jenna did a complete redesign of my greater living room area, taking a space that had been dominated by a baby grand piano, since donated, into a wonderful salon-like space for convivial discussion. Jenna impressed me with her ability to help me identify and express both my goals with this project and my design preferences. She walked me through a manageable set of options, always keeping in mind my budget constraints. I was most impressed by how she used computer technology to help me visualize how things could look.Also impressive: her attention to detail throughout the process, from beginning to end. She made sure that every item came delivered on schedule — and that I was satisfied at every stage. In other words, Jenna rates a real pro! She does creative work, she listens, and she follows through.
Sam P.- Kensington, MD
As a new homeowner and moving from a one bedroom apartment to a four bedroom house, my wife and I were pretty overwhelmed with the task of furnishing/design/decorating. After an appointment with Jenna, we were extremely impressed with how easy she took our thoughts and transformed them into a layout, design, and ultimately a reality! We couldn't be more happy with the outcome and efficient, professional, and friendly manner in which Jenna operates. It's inevitable that whenever someone visits our home they say "I love this!!" about a dozen times! I would gladly recommend Jenna to anyone who is moving into a new home or interested in a new look for an existing one!
Christopher S.- Plainview, LI
I've had the most wonderful experience working with Jenna Pizzigati at Pizzigati Designs. She has been a true joy to work with. She was beyond dedicated to making sure she met all my needs and always went above and beyond to fulfill them. I couldn't be happier with how my new home turned out. With Jenna's expertise and knowledge she turned my home from a blank space into the most beautiful of homes. Her poise and professionalism distincts her for all the others out there. I couldn't be happier with the job that has been done and would highly recommend this company to anyone looking to design a home, apartment, office, etc. thank you Jenna, you're amazing!
Mary S.- Plainview, LI
Jenna designed a fun, modern, and family friendly space. She opened my eyes to new type of furniture, shades, color combinations, and different wall art. I was so thankful for her support and she always very responsive in my many emails to her. She listened to my needs and stayed within my budget. Highly recommend Jenna!!
Andrea B.- Upper East Side NYC
Jenna helped us design and furnish our Executive Office, and was a pleasure to work with. She understood our budget and vision for the office perfectly, and was able to deliver the designs and most of the furniture well within our time constraints!
Christina P.- Open Primaries, Flatiron District NYC
Jenna is great! Was always available and designed the space exactly how we envisioned it for the office. Very creative and she was very accommodating to the schedule- highly recommended!!
Mila C.- Village Dental Medicine, Greenwich Village NYC
Ms. Pizzigati made the whole design process simple and stress free. She was also able to take my very general needs and concerns into account to provide various specific design options which were all excellent and catered to my needs. I would recommend Pizzigati Designs to anyone looking to design/redesign their home or office.
Bryan A.- Arce Law Group, Wall Street NYC
Jenna is an absolute delight to work with! We are in the midst of a post super storm Sandy renovation of our home. I was completely stuck in the decision process until Jenna took on the project. Jenna has taken the lead on designing 3 bathrooms and has made the process stress free and fun!
Carrie N.- Locust Valley NY
Jenna is fabulous! She listens to what her clients like and want and designs with her customers' tastes and needs in mind. She has a great design sense and great ideas and is the utmost professional. She is responsive and handles every aspect of the project with the highest attention to detail. Jenna is great to work with and she loves what she does and it definitely shows.
Aimee G.- Vice President- Douglas Elliman, Lenox Hill NYC
I can't say enough about Jenna… She's a pleasure to work with! She was on top of every little detail.. leaving us to deal with no worries. An office move is tedious and time consuming.. But Jenna made the experience so much better. She answered every question, every concern.. and uniquely catered every office to each individual's taste and personal need, while the overall design and appearance flowed together for a professional, polished, yet inviting and relaxed look, which defines our company perfectly…
She's a true Jem! Would use AND HIGHLY recommend for any future design projects!
Terri Demas- Hewes Communications, Rockefeller Center NYC
Jenna handled our office decorating in full, from paint to furniture to artwork. She is a pleasure to work with who expertly walks the fine line of providing excellent ideas and options, all while incorporating your personal taste into a cohesive final product. Her attention to detail is second to none, and she went above and beyond to make sure she shepherded every facet of the project. I recommend her and her work unreservedly.
Tyler Bradford- Hewes Communications, Rockefeller Center NYC
Jenna Pizzigati of Pizzigati Designs did a great job on the design of our new office. We wanted a new look and a great-looking office, and Jenna delivered. We have an office that says something positive about the personality of our firm as well as each of the individuals who work here.
Jenna has been very professional throughout the process. Her design sense is spot on. She's created a look that's professional, clean, energetic, and visually striking. While she controlled the project, she always encouraged our input.
Jenna was mindful of our budget and up front about costs and the time it would take to get everything in place. When necessary, she's gone above and beyond the call of duty and has gotten tough with vendors.
Jenna is enthusiastic, energetic, and always a pleasure to deal with. We can't recommend her highly enough
Howard Monaghan- Hewes Communications, Rockefeller Center NYC
I just wanted to thank you, Jenna, on your professionalism throughtout the whole process of decorating my Chelsea condo! Your insight and your responses to my many questions were so helpful and really made the process of decorating pleasurable! It is not often in life that you find someone with the integrity and honorabilty that you have displayed, and I am really glad to have met you and look forward to hopefully using your services again in the future.
Thanks again!
Tommi Iaione, Chelsea NYC
Jenna is a dreamboat! I was blessed to have her available to do a complete re-design of my apartment in NYC.  Even with my hectic work schedule Jenna was able to work around my availability which was key for me, and she was able to coordinate contractors and deliveries with perfect timing.
What a difference when she was done – with a little color, some artwork, moving stuff around, a vase here, a painting there, and some eco-friendly new furniture and next thing you know my small rundown apartment is now a high end luxury residential space. Not only the look, but also functionality and maximizing the space without loosing or skimping out on style.
Every single person that walks in to my apartment now pours out the compliments and asks how I did it. I would recommend Jenna's services to anyone that is looking to change their life and a wonderful new space can help accomplish that, especially when you have the talented design services of Jenna and Pizzigati Designs.
Matt Z., Midtown East NYC